Skip to Content
Patient Evaluation
Our approach to an amputees care goes beyond that of providing just a prosthesis. We know that to provide you with a gateway to a better life, we first have to learn about you as an individual, your current lifestyle, and also the type of lifestyle that you aspire to have.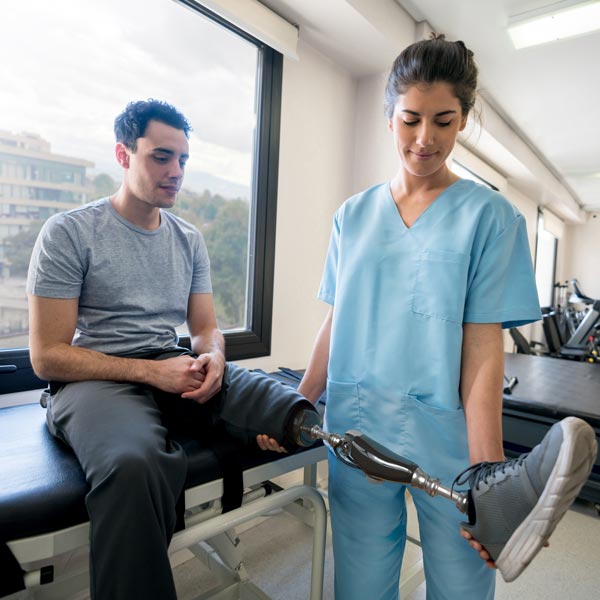 Your Initial Visit
Upon your visit to Fourroux Prosthetics, you are greeted by a caring staff member to answer any immediate questions that you may have. If it is your first visit to Fourroux Prosthetics, we take you on a tour our entire facility, giving you opportunities to meet our staff and other amputees.
Clinical Evaluation Begins
Critical time is spent between yourself, your family or support staff, and the Fourroux Prosthetics practitioners to evaluate your current situation. A clinical evaluation begins regarding your prosthetic limb, gathering the necessary information about the fit and function of your current prosthesis and any issues or concerns that you are facing.
As a group, you will begin to discuss your prosthetic options and prosthetic solutions that are tailored to you as an individual. You will discuss prosthetic systems and set-ups, learning about the wide variety of prosthetic components, products, and options available to you. You, along with your Fourroux Prosthetics practitioner, will determine the most appropriate prosthesis that will allow you the freedom to accomplish your daily activities.